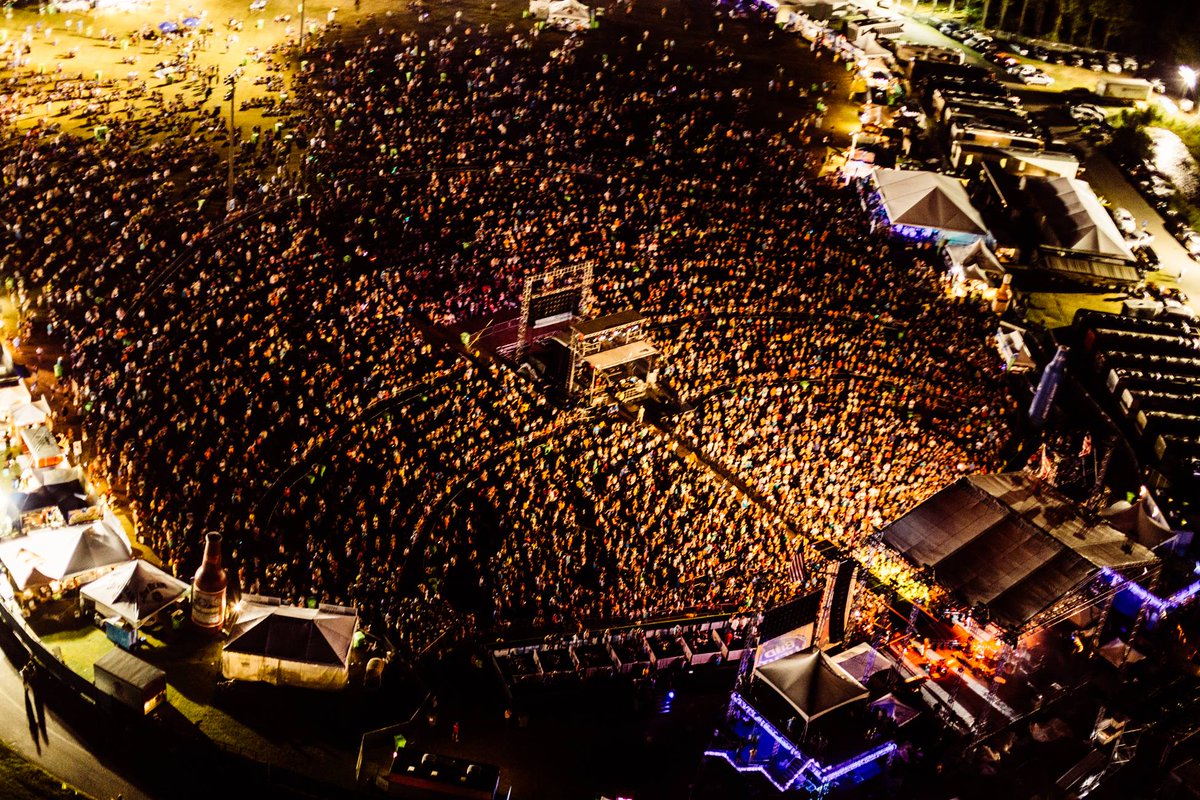 This years Gulf Coast Jam is featuring a line up intended to draw in thousands. Headliners Florida Georgia Line, Thomas Rhett, and Eric Church will all be performing. As well as, Justin Morre, Chris Janson, Dustin Lynch, Chase Ride, Cam, Brett Young, Lauren Alaina, Rodney Atkins, Montgomery Gentry, Drake White, Nitty Gritty Dirt Band, Joe Diffie, Morgan Evans, A Thousand Horses, Tyler Rich, The Geogria Thunderbolts, Realeigh Keegan, and the Pepsi Southern Original Winner.
Some interesting facts on the 2017 Musical Festival included:
Three days
33 artists
Over 26 hours of music
64 busses
59 semi trucks
64,000 tickets sold
1300 workers
27 golf carts
240 walkie talkies
Six inches of rain through the week
Hundreds of yards of mulch, 45 tons of sand and hundreds of bales of hay to cover the muddy and soggy ground
95,328 beers poured (Anheuser-Busch | Lewis Bear Company)
Over 3,000 military members hosted
Over 5,000 crew meals served
Over 200 port o potties
Over 15 hours of drone flights for video and photos
Over 550GB of video and still photos
3 Average hours of sleep for crew and production
Fans arriving at the festival grounds early each day took advantage of the Pepsi Gulf Coast Jam Happy Hour. All Pepsi and Anheuser-Busch products (for those of legal age) at festival vendors were buy one get one free between 1:30pm and 4:30pm.
Hundreds of active and separated military service members took advantage of the $109 three-day General Admission tickets, which also allowed entrance to the Jim Beam® Apple Military Appreciation Tent.
32 Televisions were placed throughout the festival grounds for fan to watch their favorite college football teams compete.
DSI Security Services managers representing their branches in Northwest Arkansas, Jackson, Birmingham, Tampa, Albany GA, Savannah, Philadelphia and Dothan volunteer their time to help keep Pepsi Gulf Coast Jam artists, staff and patrons safe.
A Florida Lottery Stage was added outside the main gate this year, and the Pepsi Southern Originals finalists entertained a patient and appreciative crowd entering the festival grounds.
24 Lodging Partner were sold out, which included over
8,000 condos and hotel rooms.
SOLD OUT all VIP Skyboxes, VIP Side Stage, and VIP
Golden Circle and VIP Pit Experience.
Most of our Keller Williams Agents will be in attendence as well! Come join the community for a fun weekend full of music.
You can purchase tickets by clicking the link below!